PRESS RELEASE
by: adminadmin
February 4, 2021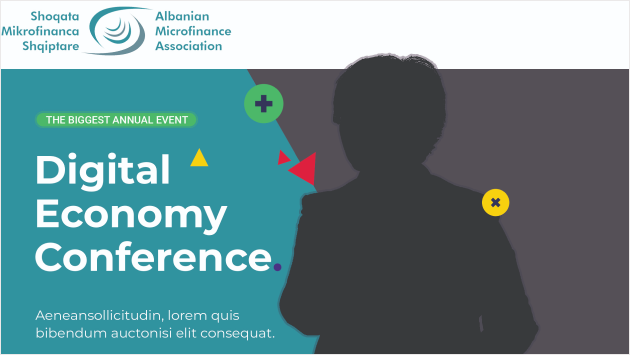 29 January 2021
Albanian Microfinance Association
The Albanian Microfinance Association approves the Strategy for 2021 and announces new memberships
The Albanian Microfinance Association (AMA), at the next meeting of the Assembly of Members, approved the strategy of activity for 2021. Even during this year, the main pillars of the activity will focus on promoting the sector, its achievements and challenges, advocacy and representation against policy makers, regulators and other market actors, increase the level of education and financial inclusion, as well as increase the capacity of members and strengthen cooperation between them. A special priority this year will continue to be given to the social mission of microfinance activity, the impact it has on society through poverty reduction and employment growth, and during this year a special study is planned to measure and evaluate this impact.
The Albanian Microfinance Association is determined to achieve all its goals during 2021 through numerous activities planned for this year such as: market studies to show and understand more about the concrete role that microfinance has in improving the quality of life of individual, roundtable discussions and active participation with a direct impact on the microfinance regulatory framework to enable greater access to finance, as well as training for its members and their staff to accelerate the digitization of microfinance services, and to create more opportunities and flexibility for citizens.
The next presidency for this year will be held by the Non-Bank Financial Institution Kredo Finance, through the contribution of its Executive Director, Mrs. Arlinda Muja, whose term ends at the end of 2021.
Also, two members have joined the Albanian Microfinance Association, AgroKredit sh.a., which reactivated relations with the Association during 2020, as well as AK – Invest sh.a., which has joined the Association as a full member since the beginning of this year. With these developments, together with the current members – Agro & Social Fund, Crimson Finance Fund Albania, FedInvest SLA, Fondi BESA, IuteCredit Albania, Kredo Finance, NOA, and UniFin SLA, the number of members of the Association goes to ten Non-Bank Financial Institutions and Savings Loan Company. The Albanian Microfinance Association in its plans aims to include all non-bank financial institutions that find themselves in its activity, priorities and mission.
About AgroKredit sh.a.
Agrokredit sh.a is a non-bank financial entity, established in 1999, with 30 branches spread throughout Albania, and with a target market of more than 50% of the population. The mission of Agrokredit is to provide products, support and financial expertise and beyond, directly or through its partners to enterprises, families and communities in rural, suburban and tourist areas, enabling them rapid and sustainable revenue growth and welfare.
Agrokredit sh.a. has provided during its lifetime 90 million Euro loans to more than 33 thousand individuals and enterprises. Agrokredit sh.a. is the only entity focused on the development of rural, suburban and tourist areas.
About AK – Invest sh.a.
AK-INVEST sh.a, Financial Institution, registered with the Decision of the Court of Tirana no. 28915 in January 2003, operates in the financial market of Albania providing financial services to 1.5 million clients in more than 350 branches throughout the Albanian territory. AK-Invest is licensed by the Central Bank of Albania in 2003 to provide the following financial services: Lending (individual / business), factoring, guarantees and bank commitments, payments (international / domestic), money transfers, utility payments, insurance non – life, forex, intermediation and financial consulting.
About the Albanian Microfinance Association
The Albanian Microfinance Association is a sectoral organization established in 2006, which brings together the most important lending financial institutions in the country. The member institutions of the Albanian Microfinance Association have become promoters of socio-economic development and actors in the financial education of private enterprises, agribusiness and individuals. Current members of the Albanian Microfinance Association are Agro & Social Fund shpk, Agrokredit sh.a., AK-Invest sh.a., Crimson Finance Fund Albania shpk, Fondi Besa sh.a., Fed Invest SLA, IuteCredit Albania sh.a., Kredo Finance shpk, NOA sha, UniFin SLA.
Contact:
Brunilda Isaj, Secretary General
email: info@ama.com.al
web: www.ama.com.al