PRESS RELEASE
by: adminadmin
May 25, 2021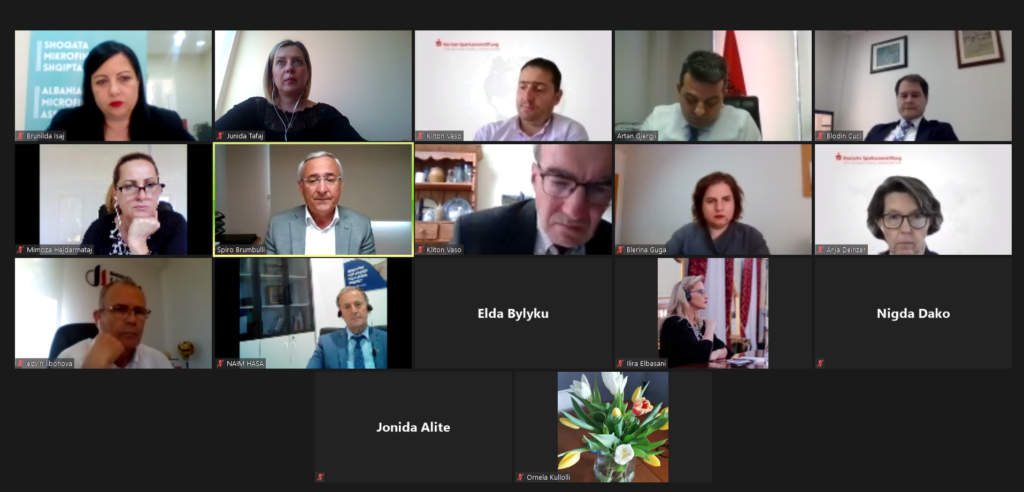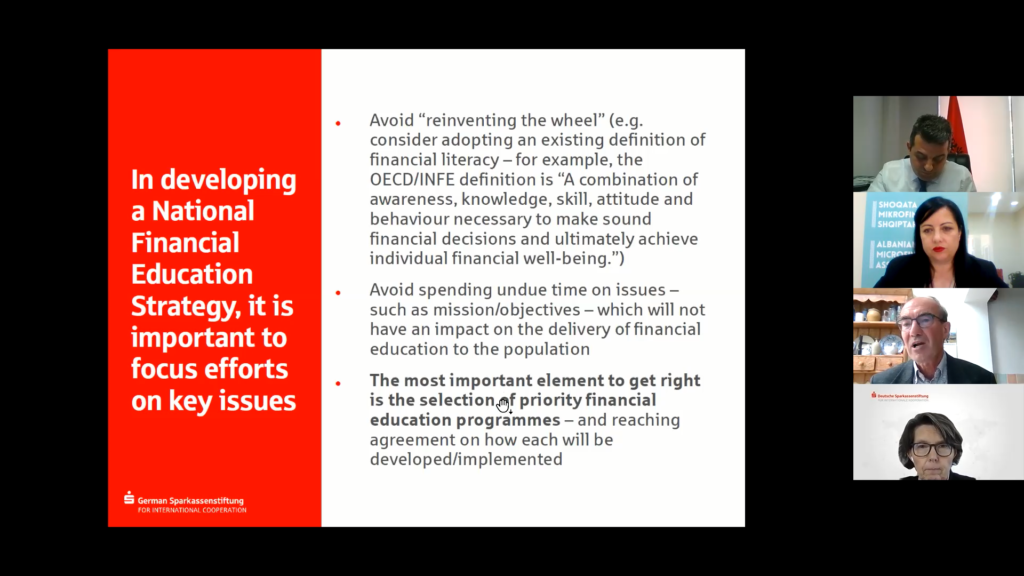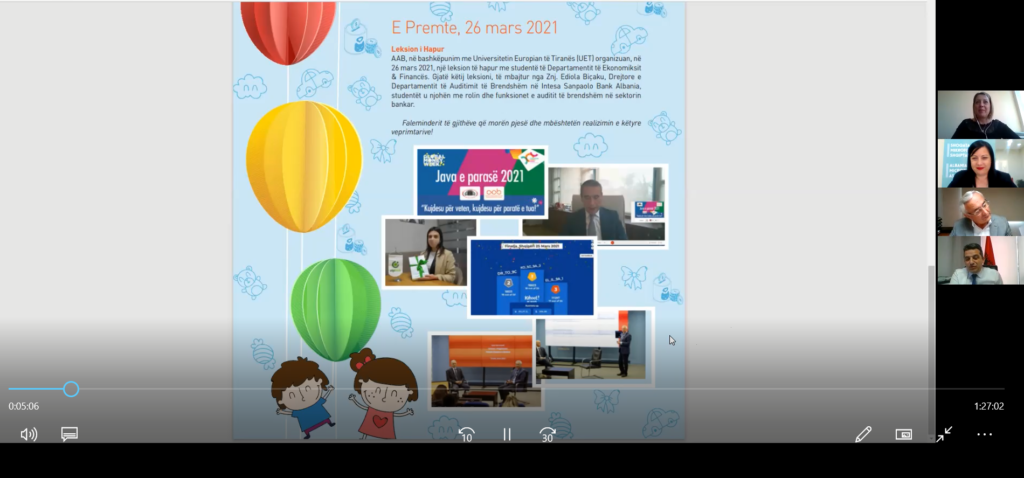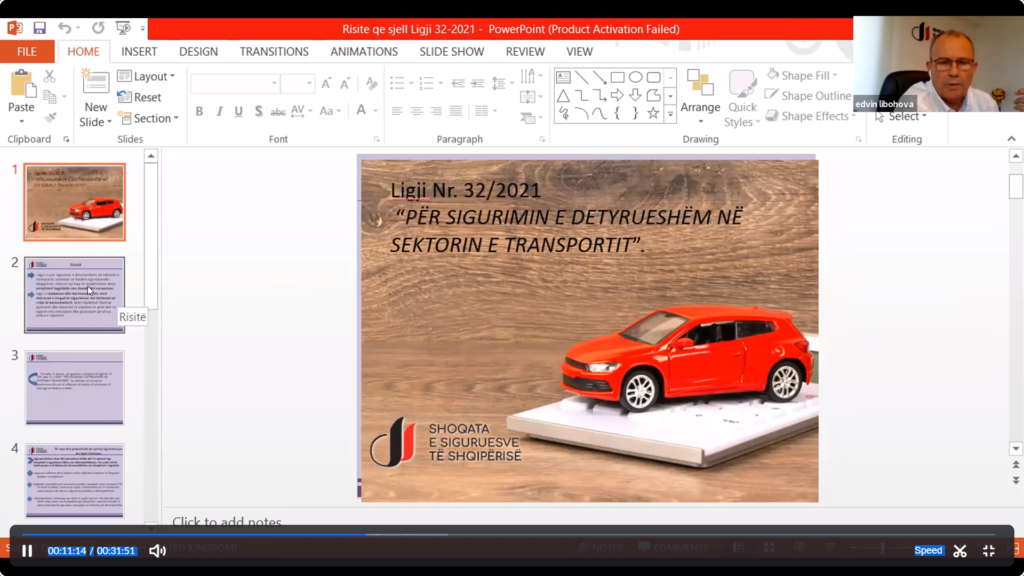 Albanian Network for Financiar Education (ANFE) holds its 11th meeting
Albanian Network for Financial Education (ANFE) held its 11th meeting on 21.05.2021, which was organized and chaired by Albanian Microfinance Association, with the presence of Albanian Supervisory Authority and the member organizations of the network. Participants in this virtual meeting stopped and discussed a number of topics of interest to the financial market, which embrace the contribution of ANFE in terms of raising awareness of financial education and improving its level in all segments of the population.
An important place in the discussions was taken by the initiative of the Bank of Albania to create a Nationwide Strategy for Financial Education, an initiative which was welcomed by ANFE and its members, who are committed to contribute maximally to make this strategy as comprehensive and effective as possible, and to enable a deep impact throughout the population. In this regard there were also some presentations and interventions by international experts, who brought their experience in creating similar strategies applied in other countries.
Much appreciated contributions were also presented by the members in terms of activities undertaken in the framework of increasing the level of financial education, such as "Money Week 2021", the creation of the "Glossary of Financial Terms", a very serious contribution of all ANFE members for the domestic financial market. Also, information regarding the activities planned during this year, such as "Global Investor Week 2021", "World Savings Day 2021", "Borrow Wisely Campaign 2021", as well as other activities which are being organized on an ongoing basis.
For the information of the Network and its members, presentations were also provided regarding the current operating status of the ALREG Securities Register, as well as regarding the new Law no. 32/2021 "On compulsory insurance in the transport sector", recently approved by the Albanian Parliament and the innovations it brings as an important step towards legislative approximation to European standards.
Participants provided constructive discussions and made important contributions to the drafting of the action plan regarding the role of the Albanian Financial Education Network in terms of creating the National Strategy for Financial Education, as well as in terms of activities planned throughout the year realted to financial education.
About the Albanian Network for Financial Education
The Albanian Network for Financial Education (ANFE), is an organization established in 2018, which is supported by ten financial institutions and representative organizations of market operators: Albanian Association of Banks, Albanian Insurers Association, Albanian Microfinance Association, Albanian Association of Life Insurance, Pensions and Investment Funds, Association of Securities Trading, Albanian Securities Exchange ALSE, Junior Achievement of Albania, Albanian Partners for Change and Development, National Youth Service and German Sparkassestiftung in Albania. The main mission of this network of organizations is to contribute to improving the level of financial education in Albania, by raising awareness, advocating and promoting activities organized by participating organizations on this purpose.