LESSONS LEARNED FROM A PANDEMIC YEAR – REFLECTIONS
LESSONS LEARNED FROM A PANDEMIC YEAR – REFLECTIONS
by: adminadmin
March 26, 2021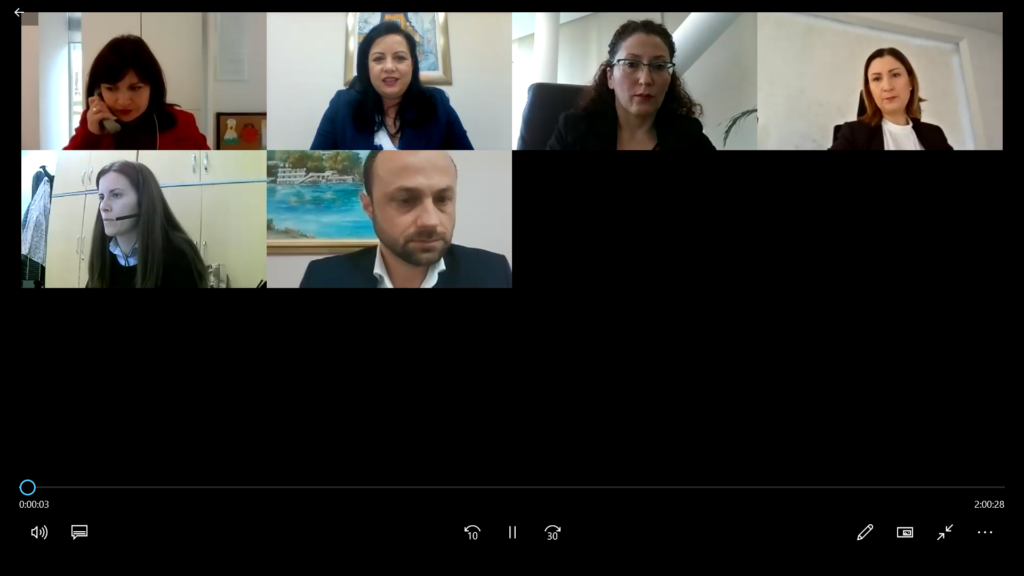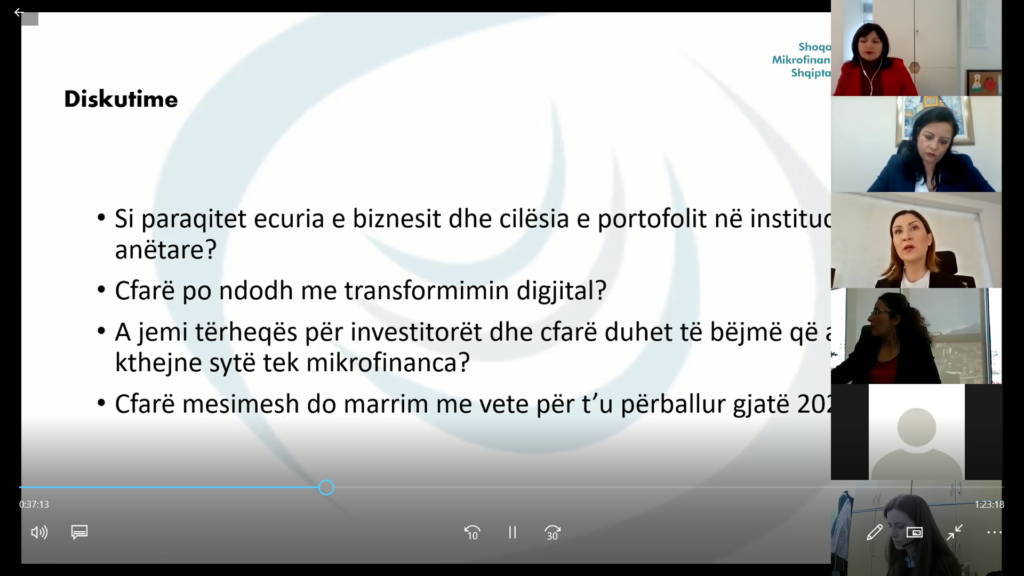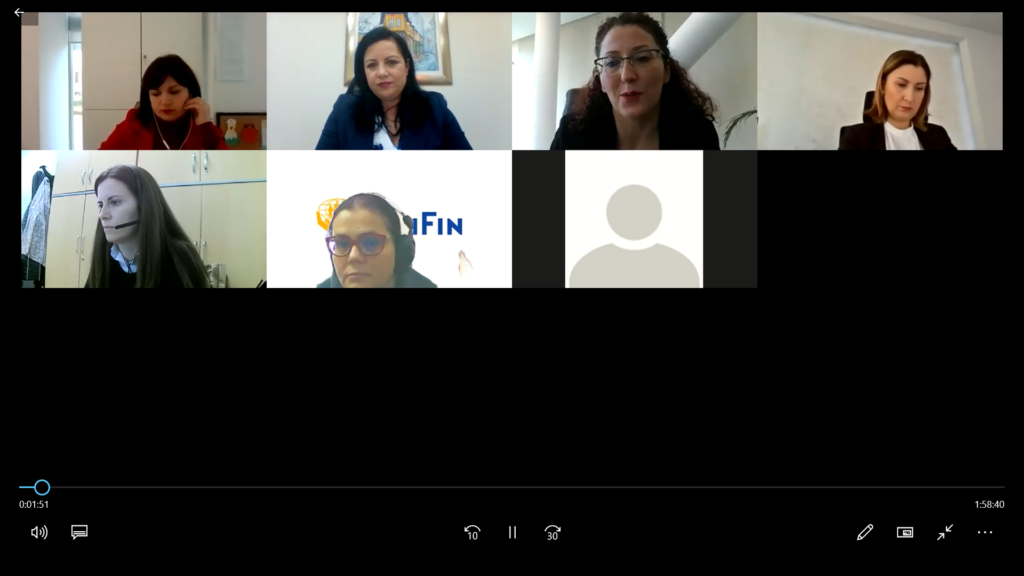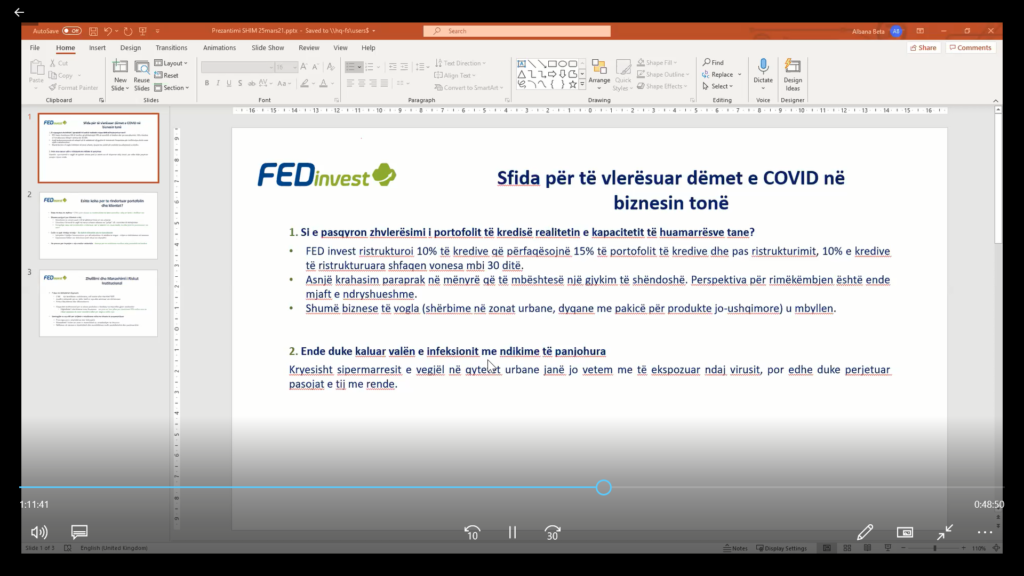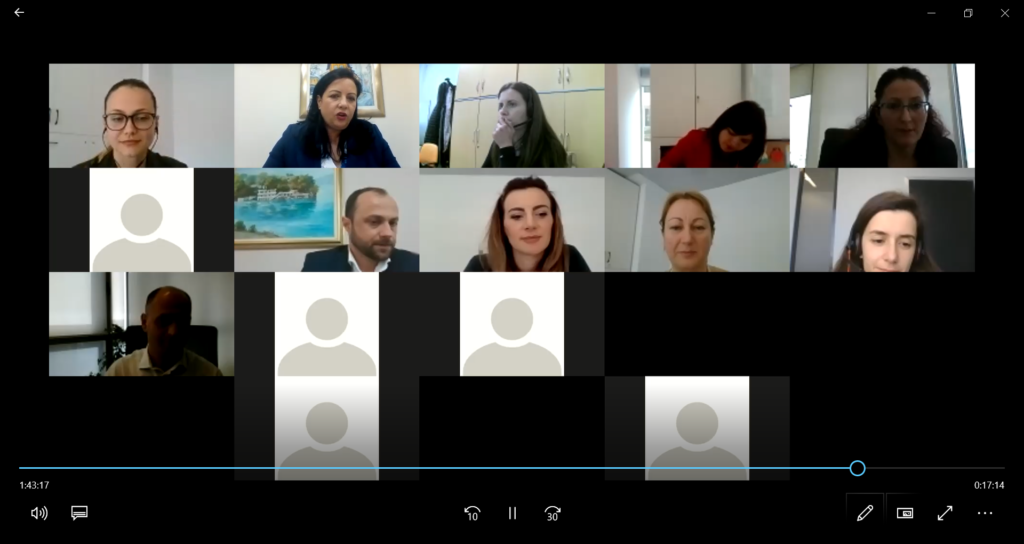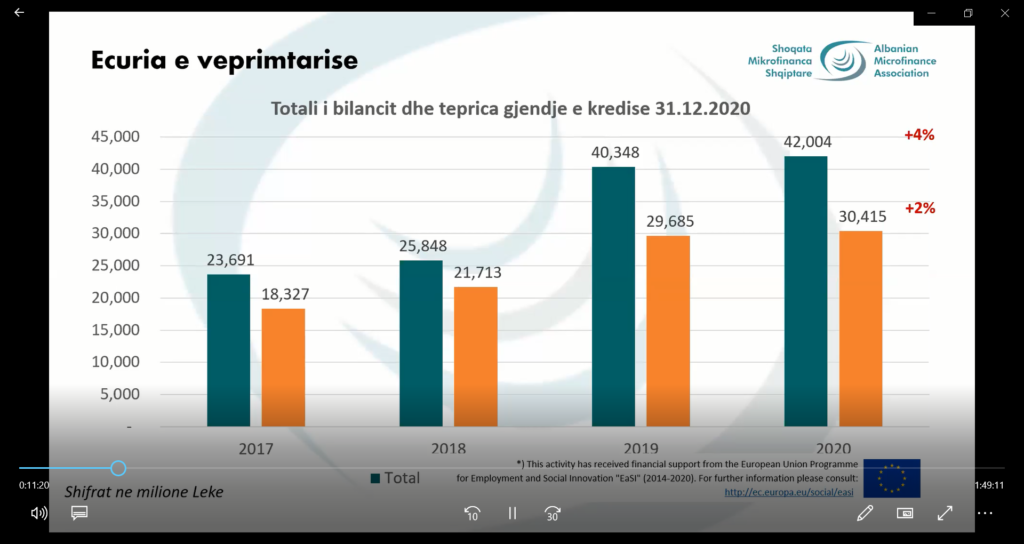 Albanian Microfinance Association holds its first Working Group Meeting
On March 25, 2021, with the support of the Microfinance Center (MFC) and the European Union through the Employment and Social Innovation Program (EaSI), the Albanian Microfinance Association held the first roundtable discussion of the Working Group for this year with subject: "Lessons learned from a pandemic year, reflections". The discussions at this virtual roundtable focused mainly on the issues and problems faced by the sector due to the impact of COVID-19, the efforts made to successfully cope with the crisis and what should be learned as a lesson for the future, aiming at reducing these shocks and continuing lending activity to the economy.
The meeting opened with the greeting speech of the current President of AMA, Mrs. Arlinda Muja, and then followed with a presentation of key business indicators for members of the Albanian Microfinance Association during the past year, which appear with a declining trend down due to economic slowdown, low demand as a result of the uncertainty created by the pandemic, as well as of somewhat more selective lending policies by some of the institutions. It is worth mentioning that the sector is well-capitalized with an increase of domestic financial resources of 30% compared to 2019, and a total balance sheet with an increase of 4% compared to the same period.
The participating institutions shared their experiences and made suggestions regarding the lessons that the microfinance sector takes away from the crisis, which remains active and with a continued impact. The speakers highlighted the need for more sector support from government, central bank and policy makers, given the vital role of the microfinance in supporting hundreds of thousands of individuals, farmers and micro-enterprises.
To facilitate this process, it was suggested to intensify the ways and means of conveying and disseminating information about the microfinance sector and its impact on the economy, as well as about the problems and challenges faced in the absence of support by government institutions and policy-making bodies, especially in terms of emergency means in the conditions of a crisis that had a serious impact on the market served by microfinance.
Currently, microfinance has about 163 thousand active clients, and during 2020 it granted about 177 thousand new loans at the amount of ALL 15.4 billion (the value belongs only to the members of the Association at the end of 2020). Suggestions are also for the establishment of internal structures to support members either with technology, operational developments, liquidity schemes or other instruments as needs will arise, as well as with the design of explicit legal and financial proposals to clearly identify and address the microfinance sector in the legislative and regulatory framework, as a set of institutions separate from other financial sectors, with their individuality and special characteristics.
The discussions closed with an exchange of views on the digitalization of micro-enterprises and the level of innovation they are adopting, as well as the ways in which microfinance institutions can assist in this regard.